NEWS
INFO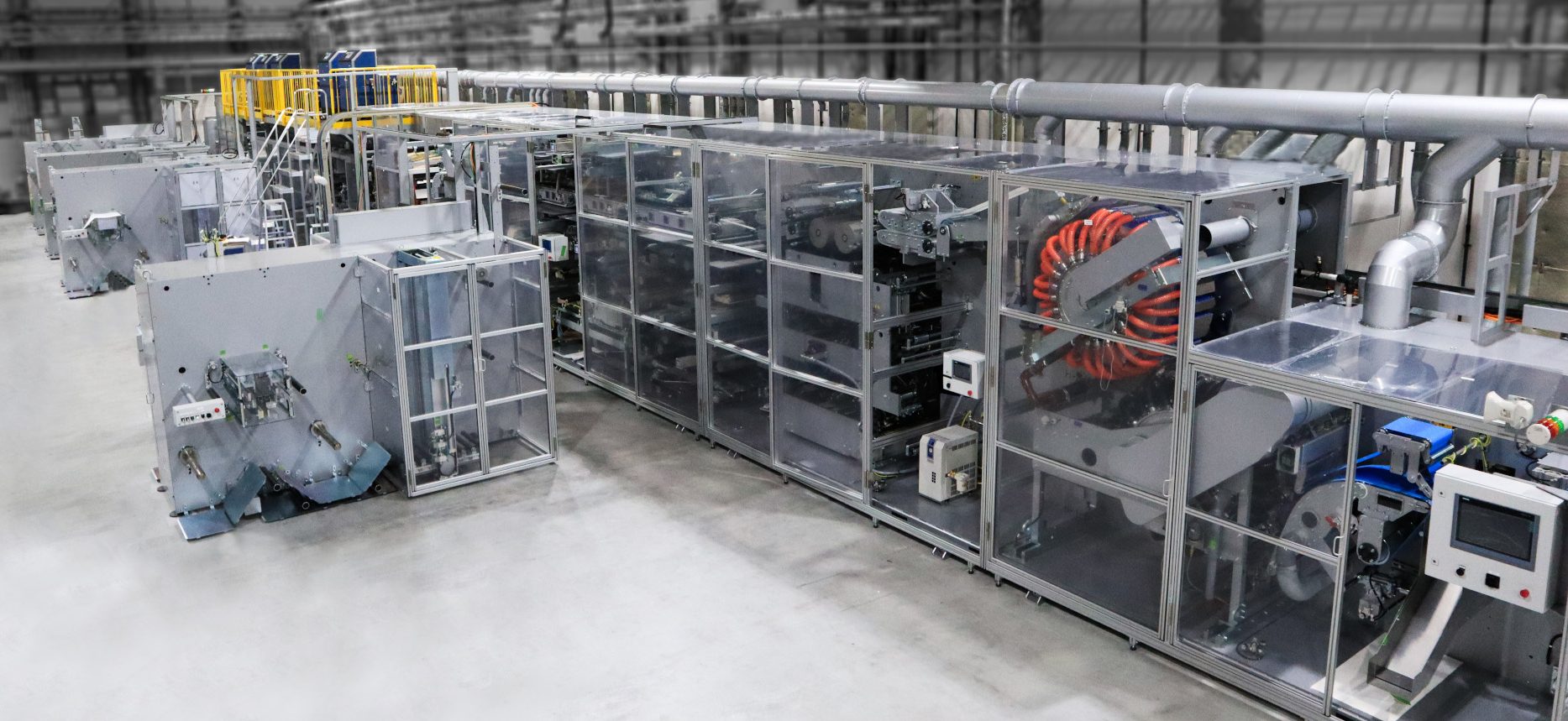 ZUIKO Modular System Baby Diaper Machine
2023.03.17
ZUIKO is excited to introduce the new ZUIKO Modular System (ZMS) machine, our first modular converting machine by design.
Diaper and sanitary napkin converting machines manufactured by ZUIKO were flexible and modifiable, but never modular until now. Each modular section in the new ZUIKO Modular System machine is designed with a specific responsibility in the construction of a diaper. By replacing or modifying a modular section, product manufacturers can change product specifications and diversify their product line up, or manufacture the best products for changing market needs.
The diagram below shows the machine modules color-coded. By changing a module, we can change the specifications of the product.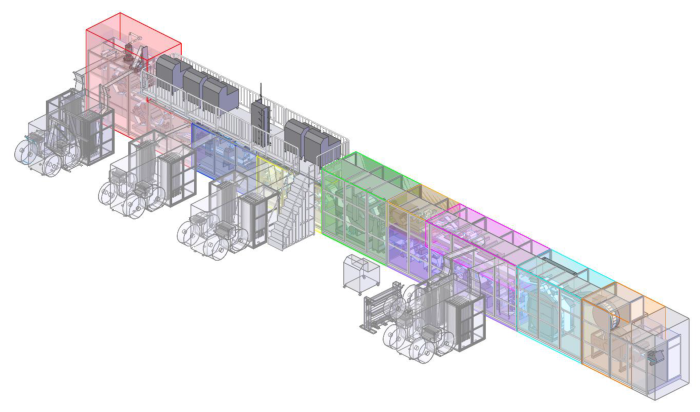 Specifications
Production Capacit: 1000 diapers/minute
Dimensions: 34.5 x 7.1 x 3.25 m (L x W x H)
Product Sizes: M, L, XL, XXL
Weight: 100-130 tons
Product
The standard baby pants diaper design manufactured in the ZMS machine uses new technologies like gluefree construction, ZUIKO's next-generation absorbent core, and intermittent lamination, that lower material usage and construction costs.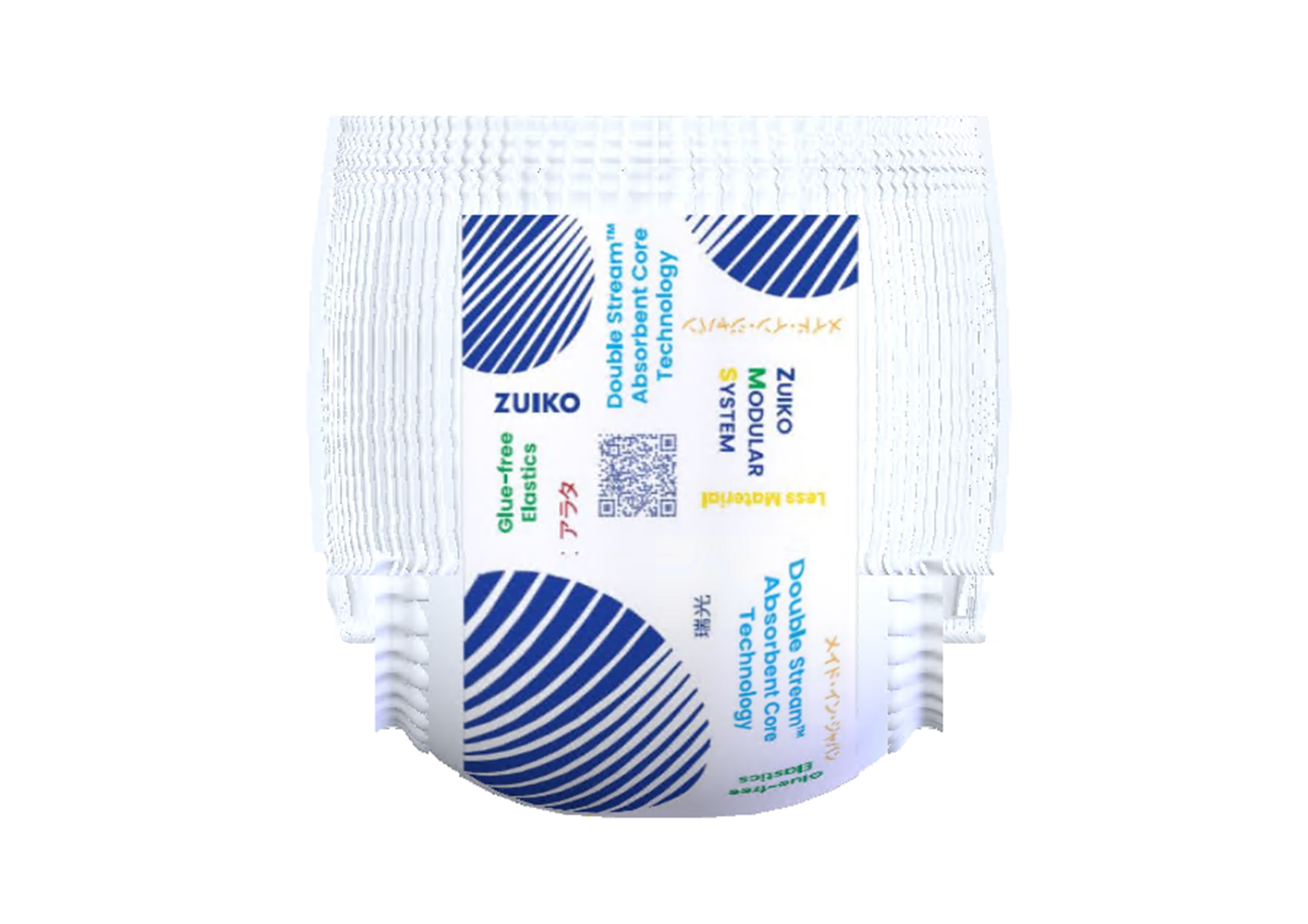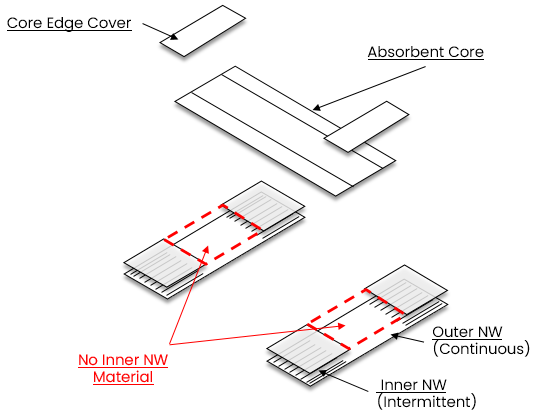 Energy Efficient
Our engineers were able to lower power consumption by an estimated 50% while preserving machine performance quality and high production speeds.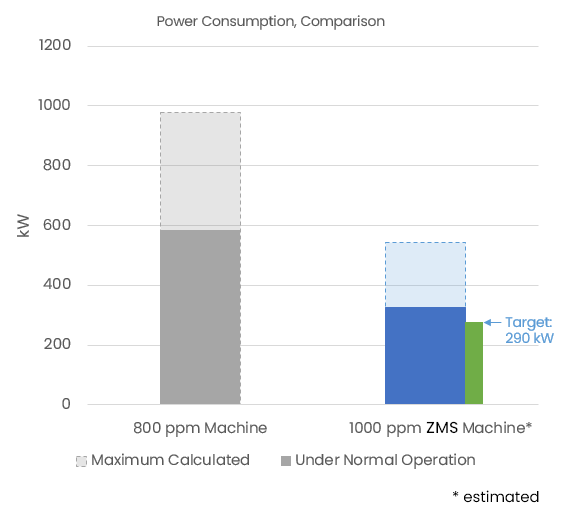 Visit us at INDEX23 (booth #2651) from April 18-21 to learn more or contact a ZUIKO representative and schedule a viewing at our new factory in Japan.
NEWS Releases