NEWS
INFO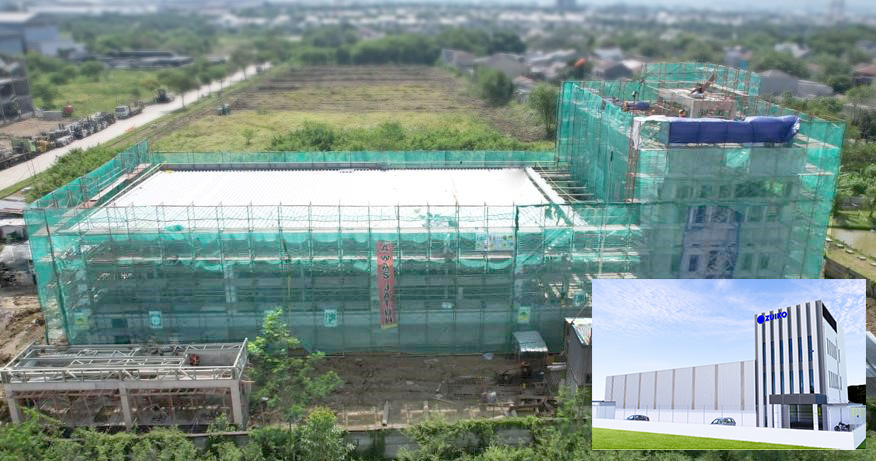 ZUIKO Indonesia Factory (Update)
2023.03.08
Due to the unfortunate circumstances with the COVID-19 pandemic, the delayed construction of the new factory in ZUIKO Indonesia is 60% complete and is scheduled for completion in May 2023. Business will begin in July of the same year after moving in from the currently location.
The factory is located in the Bekasi area of Jakarta, and is just 9 minutes away by car to the nearest expressway. The expansive floor space allows up to 5 large machine units for maintenance work and is capable of receiving entire converting machine frames for complete servicing. The expanded storage and consolidation of machining tools is expected to increase productivity and improve service and maintenance quality.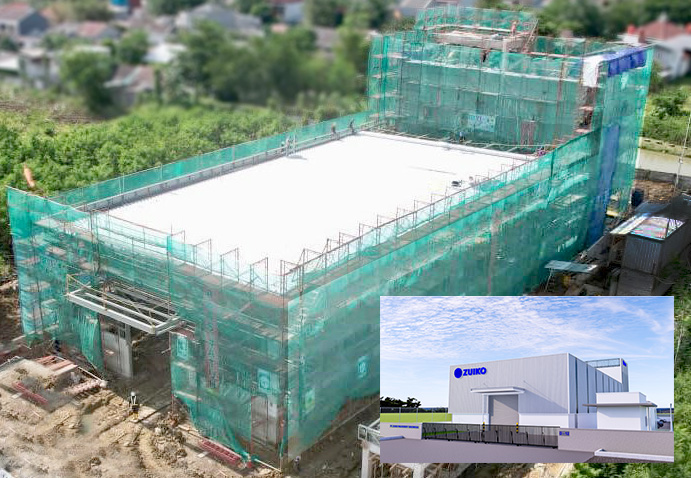 The market for disposable baby diapers and feminine napkins in Indonesia continues to show growth, and the adult diaper and incontinence market is trending towards growth as well. The new factory will further strengthen ZUIKO's position in the region and continue providing customers with the technology and services they need to grow with the market.
Continually developing as a global company, ZUIKO is committed to sustainable development goals and strive to exceed customer expectations. Future plans for the factory include adding solar panels in our efforts to become more carbon neutral.
Related article:
Announcement of the new ZUIKO factory in Indonesia
(February 22, 2022)
NEWS Releases